Unlock the Power of Social Media Paid Marketing and Reach Your Target Audience with an Effective Social Media Marketing Strategy.
Reach Your Target Audience
Drive Conversions and Revenue
Maximize Your ROI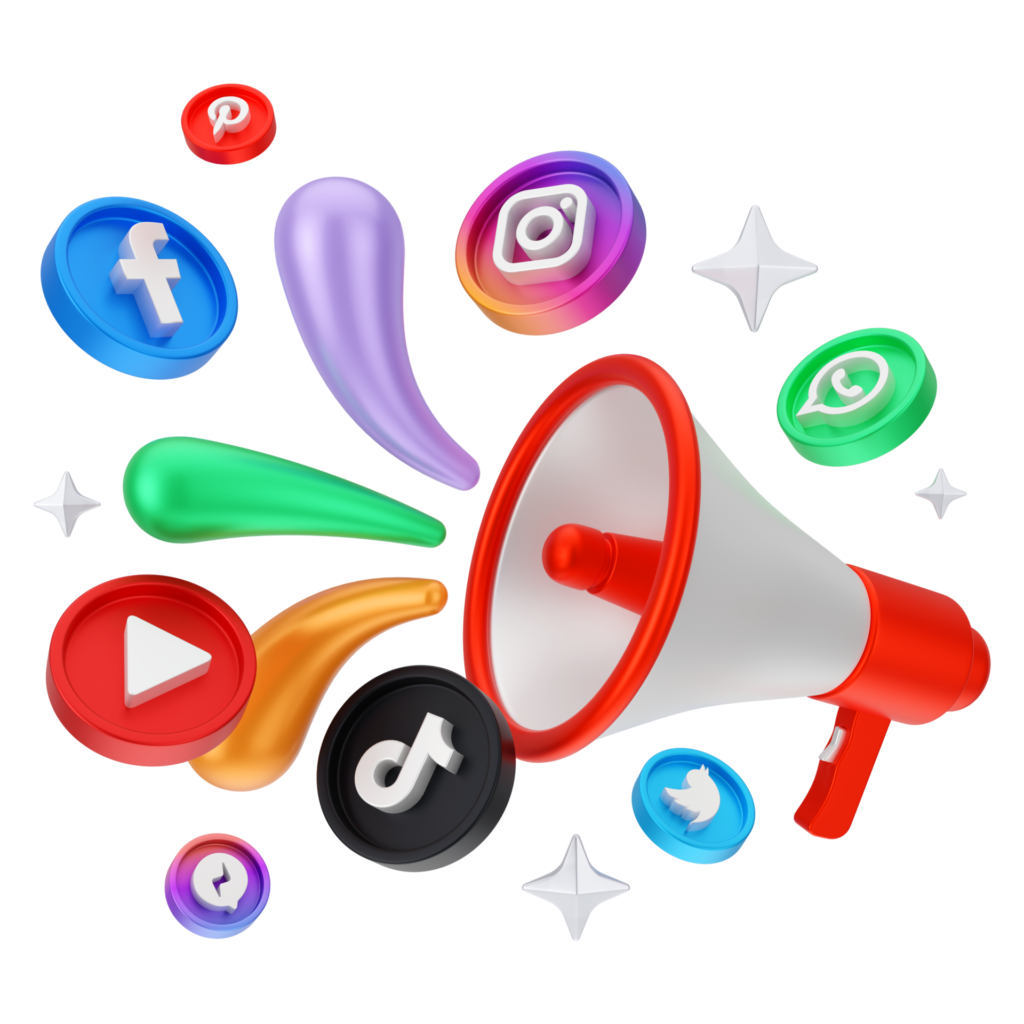 Boost Your Goal Completions With Targeted Campaigns
Improve Your Goal Completions with Targeted Social Media Advertising Campaigns
If you are experiencing a decrease in organic reach, audience engagement, or conversions on social media, SMride Marketing Agency can help. As an experienced social media advertising company, we leverage social media data to understand your audience demographics, identify customer preferences and pain points, and create a social media advertising strategy that provides unmatched results.
Our results-driven approach to social media advertising guarantees the highest yield at the lowest cost. Social media advertising can be challenging, particularly if you need more knowledge and skills to develop, implement, monitor, and optimize paid social media advertising campaigns.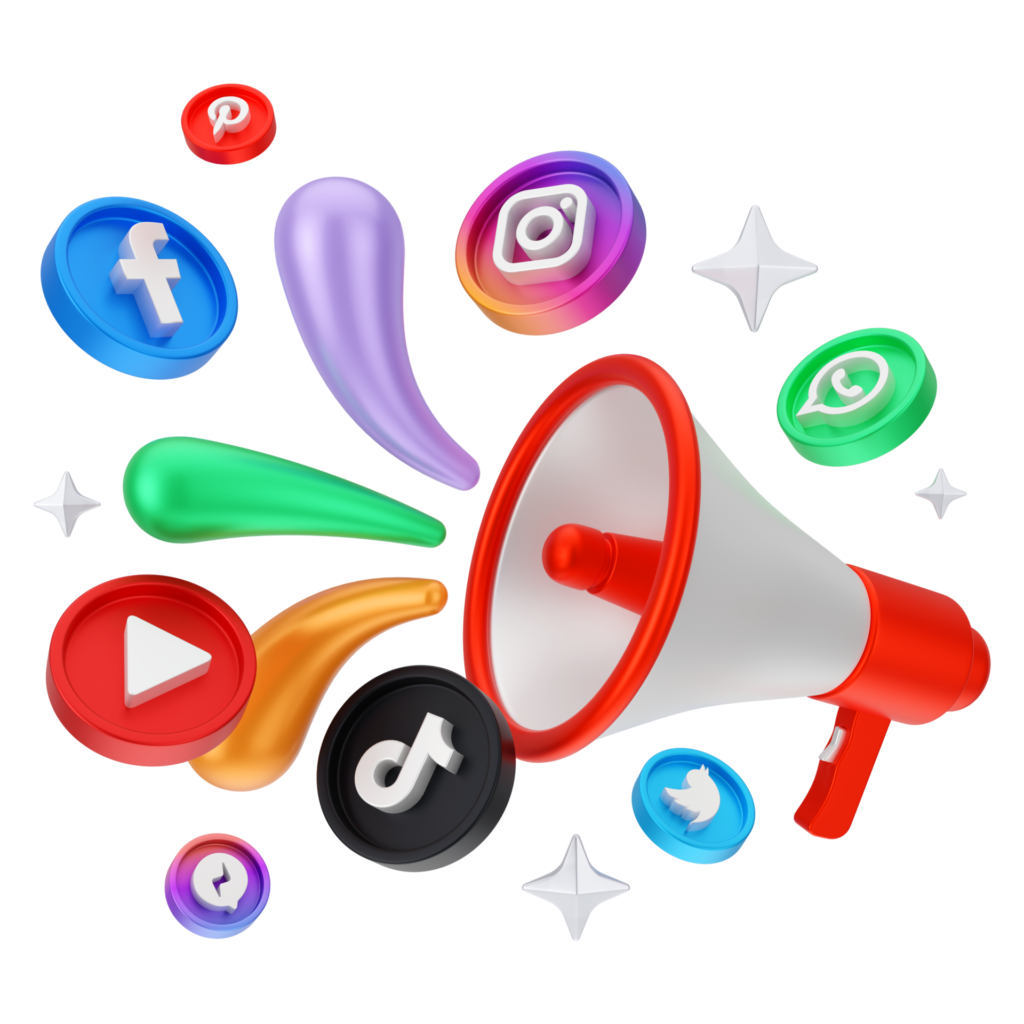 Results-Driven Social Media Advertising Company (SMAC)
Achieve the Highest Yield at the Lowest Cost Possible
If you're searching for a reputable social media advertising agency to handle your social ads, SMride Marketing Agency is your ideal partner. We have been serving the social media advertising needs of local businesses, multi-location companies, enterprises, and franchises since 2005.
Find out how our social advertising strategies have helped our clients achieve online growth.
What is Social Media Advertising?
Boost Sales Exponentially with High-Converting Leads
Traditional marketing methods are needed to create a loyal and engaged customer base in today's digital age. You must meet people where they are active and tailor your brand message to specific audience segments to reach more consumers at a lower cost and achieve a better return on investment (ROI).
Social media advertising is the most effective way to maximize your brand's visibility and attract and nurture leads, converting them into paying customers. It provides lucrative opportunities to boost conversions and generate high-converting leads.
Maximize Your Business Visibility and Save Time, Effort, and Money with Social Media Advertising
Social media advertising is an integral part of any modern digital marketing strategy. It allows businesses to promote their products and services on popular social media platforms and connect with their target audience effectively. SMride will explore why your business needs to use social media advertising and how it can help you maximize your visibility while saving time, effort, and money.
Increase Follower Growth Rate with Paid Social Advertising
One of the primary benefits of paid social media advertising is that it helps businesses grow their follower base rapidly. By using targeting options, businesses hone in on specific audiences and reach new market segments quickly.
Boost Organic Posts and Reach a Wider Audience
Social media advertising also allows businesses to amplify their organic posts' online reach, even on a limited budget. Different social media advertising channels enable businesses to turn their top-performing content into social media ads and reach people highly interested in their offerings.
Ramp Up Website Conversions and Cut Marketing Costs
By advertising through social media, businesses can double their conversion rates while cutting marketing costs by a third. For example, within six months of launching a fitness center's paid social media advertising campaign, SMride generated $143,319.92 in website purchase conversion value at an average (CPC) of just $8.03.
Gain Actionable Insights and Measure Effectiveness
Advertising through social media gives businesses access to market insights and metrics such as visits, clicks, and comments to measure social media advertising effectiveness and guide future campaigns. By tracking these metrics, businesses can refine their advertising strategy and improve their ROI.
Other Google Services Offered By Us
Contact Us Today to Learn More
Ready to take your online presence to the next level? Contact SMride Marketing Agency today to learn more about our customized SEO services and content writing. We look forward to helping you achieve your business goals and grow your online presence.
An Overview of Social Media Marketing
As the name suggests, social media ads are advertisements on social platforms like Facebook and Instagram, amongst others. Be it to promote your service or a specific product, this form of mobile advertising leads to the free returns of increased reach and brand recognition. A guaranteed method of reaching an audience, engaging social media advertising will positively impact your business growth in Singapore and beyond. Simply determine a social media network, create a target audience, post your advertisement, and watch the conversions roll in.
Social media and Google ads are the most common paid online advertising conduits for businesses. Despite both posing as giants in the online space, several distinct features might make one a more feasible option over the other. For example, the Lookalike Audience feature on Facebook ensures that your ads will reach new audiences that might be interested in your business.
On the other hand, Google ads are more likely to spur on conversions compared to individuals scrolling through social media platforms for fun. However, there are space limitations on Google's SERP real estate, making for a highly competitive environment. Either way, First Page in Singapore will carefully tailor an ad campaign that will help you reach your objectives.
There is no denying that one of the key components of doing social media marketing is having a strategy. A social media strategy is crucial in building a strong organic presence and targeting your audience more effectively. And while having a well-established strategy will ensure that all your efforts are fruitful, tapping into social media advertising will allow you to reach audiences beyond those that are following you. Given the advancements on social platforms, businesses in Singapore can even specify who they'd like their ads displayed to. Social media ads and your marketing strategy will thus be working in tandem to attract and acquire a new client base.
From image ads to carousel ads, there is a wide range of social media ad formats that you're free to choose from for your campaign. Depending on the action you are aiming to drive and your targeted audience, the right ad format will elevate your paid advertising strategy on these platforms. Besides YouTube that only supports video ads, other major platforms like Facebook, Instagram, LinkedIn, and Twitter allow you to showcase your products and services using Image, Carousel, Product, Interactive, Lead form and Video ads.
Every social media advertising campaign must be designed to complement your business and objectives. While the end goal for most businesses is to drive conversions, a personalised campaign is pivotal in attracting the right audience. Social media experts at First Page Singapore can help develop a strategy that delivers a top-notch ROI. Depending on your needs, we will determine an optimal digital marketing budget that will generate your desired traffic, leads and conversion. Equipped with in-depth knowledge of the social media landscape, our social media agency in Singapore will help take your business to new heights.
Several qualities will determine how good your social media ad is. For one, a high-quality and relevant image or video will be required to accompany your copy. Besides the design of the ad itself, the copy must be engaging with a clear value proposition – this can be established once you've set clearly defined goals from the get-go.
Whether you decide to schedule the post or do so manually on the day of, be sure to include a Call to Action (CTA) and a link that leads customers back to the relevant landing page. But that is just half of it. A user-friendly and optimised website will be the cherry on top when encouraging customers to complete their purchasing journey. Have a chat with the social media marketing experts at our agency in Singapore on how we can better help you optimise the design of your social media ads.
How Can Social Media Marketing Help My Business?
Social media advertisement is astoundingly effective for increasing brand awareness and loyalty. It provides an unrivalled platform for improving your brand authority and customer satisfaction, as well as increasing traffic to your website. Additionally, it can seriously skyrocket your sales numbers.
Social media strategies are highly effective with skillful execution. Of course, what constitutes effectiveness depends on your specific goals, and every campaign is different.
75% of marketers report increased site traffic, and a whopping 90% of businesses have experienced increased exposure after implementing a social media marketing strategy.
Having a small business might make you feel like your advertising budget is stretched far and thin. Knowing exactly which social media platform is most efficient at growing your small business isn't so easy either. We recommend sticking to the ones with the biggest reach for your industry. Think Facebook and Instagram, for example.
Which one you decide to focus more effort on can also depend on what type of business you're running. Instagram, for example, has a far younger user demographic and tends to be more useful to brands focusing on that same clientele.
Social media increases sales by building relationships with your prospects through steady communication and quality engagement. Through these measures, potential customers will perceive your brand as trustworthy and will opt for your services over your competitor's.
In fact, 71% of consumers who have positive social media experiences with a brand will recommend it to others.
Using social media is one of the best ways to reach and advertise to a local audience. Being able to target specific groups allows you to narrow down the scope of your advertising material, thereby significantly increasing the return on your ad spend.
With people using social media for an average of two hours a day, it is an extremely effective platform for advertising. Not to mention, people tend to engage with and trust local brands they see on social media more.
If standing out in a digitally crowded space is your ultimate goal, partnering with a leading social media management agency like First Page can prove beneficial. As a full-service social media advertising and management agency, we offer clients the most comprehensive services.
From Instagram and Facebook ads to organic social media management, not only will we help produce creative media to attract customers, but also keep you updated with reports on the campaign's progress. Developing personalised strategies, and backed by years of proven results, trust in the services of our social media marketing agency to improve your ROI.